America's Economic Angel of Death?
This strange pattern appeared before nearly every major market crash going back to 1919.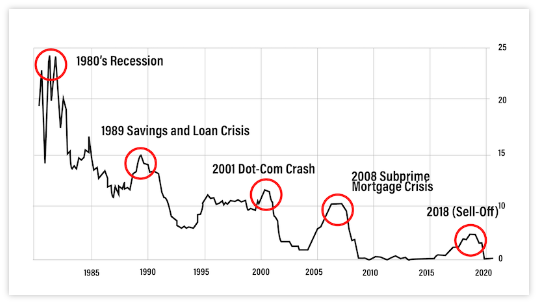 It appeared before the 1987 crash…
The dot.com bubble…
And even the 2008 financial crisis…
According to this former government insider, this pattern is set to advance just days from now..
And once it does, this "Economic Angel of Death" could spell the end of decades of American prosperity, and send the Dow spiraling on a scale not seen since the Great Depression.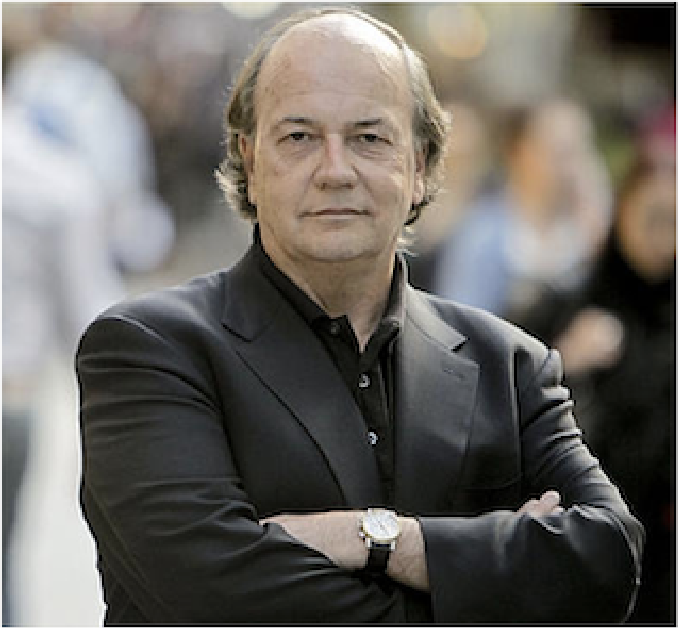 What: Former advisor to the CIA and Pentagon, Jim Rickards, is issuing real-time updates on a massive crisis unfolding in the financial system.
When: He plans on delivering his message live during an exclusive interview on Sunday, September 18th at exactly 7pm ET but because of the urgent nature of this situation real-time daily updates are being posted on a private website as we speak.
Where: Online via mobile or desktop. (And on a private website set up by Jim's team. Note: Due to the controversial nature of this event, a waiver acknowledgement is being requested to attend.)
Who: Leading macroeconomist and former intelligence advisor Jim Rickards (Interview to be hosted by Doug Hill)

Enter your email for the
undeniable proof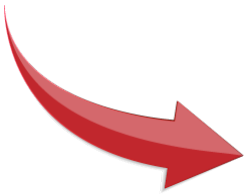 Submitting your email address above automatically registers you for The American Death Angel Summit, but does not obligate you in any way to attend the event. By reserving your spot, you will receive event updates. We will not share your email address with anyone. And you can opt out at any time. Privacy Policy.
Warning: Due to the extreme and controversial nature of this event, a waiver acknowledgement will be requested on the next page for all attendees.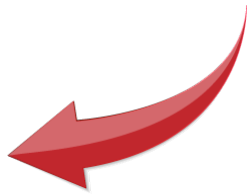 Hi, Jim Rickards here.
I'm a former advisor to the CIA and Pentagon…
And on September 18th at exactly 7pm ET, I'm going LIVE during an emergency broadcast to issue an update on one of the most frightening…
And quite frankly, terrifying predictions of my career.
You see, according to my research, America's "Economic Angel of Death" set to hit the markets THIS Wednesday.
And once it does…
It could bring decades of American prosperity to a screeching halt starting just a few short days from now.
Now I know that may be hard to believe, and I don't make this prediction lightly.
But ever since I first went live with this warning in March of this year…
The markets have fallen further and further.
With some indexes down over 25% for the year already.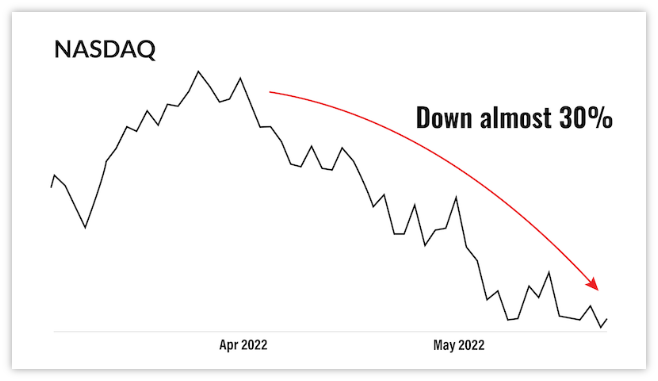 Now with just days left on the clock…
And some of the brightest minds of our time beginning to agree that the worst of this crisis in NOT over…
"2022 will be like watching a plane crash"
— Big Short Investor Michael Burry
And that stocks could double or even triple their losses from here...
"Bubble is worse than 2000, stocks will at least double their losses from here"
— Billionaire Investor Jeremy Grantham
"Stocks are headed for a 70% Drop"
— The Hussman Fund
I'm coming back for what should be considered FINAL warning on this massive crisis.
A stock market sell-off that is set to begin just a few short days from now.
But how can I be so sure?
Why am I willing to put my reputation on the line by going LIVE with this emergency broadcast Sunday September 18th at 7pm ET?
It all has to do with a strange pattern in the market that has preceded nearly every major financial crash going all the way back to 1919.
You see, while headlines across the country right now are focused on inflation, or conflict between Russia and Ukraine…
There's a much bigger crisis brewing deep at the heart of America's financial system.
And it's about to eclipse every other story out there.
Why?
Well if you been paying attention at all over the last few years…
Then you already know that that years of economic mismanagement, combine with the moronic policies of the Biden Administration…
Have put the U.S. economy in the weakest most pathetic state we've ever seen it in.
We have some of the highest inflation in nearly 40 years…
Inflation hits highest rate in more than 40 years.
— CBS News
Our supply chains have completely broken down…
"US Freight Rail Crisis Threatens More Supply Chain Chaos"
— Wired
And nearly half of all U.S. employers are now planning layoff's in the near future.
50% of employers expect job cuts
— CNBC
That's right…half…
And even though your portfolio may already be hurting right now…
And you may want to believe that the worst of this crisis is over…
This is NO time to stop and catch your breath…
Because according my research, once this "American Death Angel" shows up Wednesday September 21st at exactly 2pm...this party will REALLY get started
You see, that's the day this strange pattern is set advance.
And once it does, all the market chaos we've seen over the last few years will seem like child's play compared to what comes next…
A market crash so severe it could launch America into a new economic dark ages, something not seen in this country since the Great Depression.
That's why I'm going live on Sunday night September 18th at 7pm ET -- just a few days before this "Death Angel" is set to show up.
I'll give you all the details on what comes next for America, and spell out in simple terms what you need to do to prepare..
Now I know some of this might be hard for you to believe now…
But remember, because of my deep connections both on Wall Street and in Washington… I've been right on calls like this before.
For instance:
In 2006 (a full two years before the 2008 financial crisis), I warned our intelligence community of a looming financial crisis…

In fact, my full thesis was so in depth that it circulated among the top brass at the CIA, and appeared in the journal "Studies in Intelligence".

Material that remains classified to this day.
On June 20th, 2016, I stood in front of the world and said Brexit would without a doubt happen, even though most people thought that it was impossible… Giving followers of my work the chance to take home a fortune.
That same year I went on national television to predict the election of Donald Trump. Even though most people tried to dismiss me saying things like "Hilary is ahead in every poll"…
In 2019, I warned everyone that a global pandemic could be the cause of the next financial crisis…and that a crisis of this proportion would happen with "near 100% certainty" within the next few years… Just four months later the first case of the coronavirus was announced, and we all know what happened after that.
Now I'm not saying this to brag…
But just to let you know when it comes to predictions like this I have a history of being right.
However, I have spent too long advising the top brass in Washington and the intelligence communities to expect anyone to take my word on faith alone.
That's why I'm hosting a LIVE emergency broadcast this Sunday at 7 p.m. ET so I can show you all the evidence and give you all of the details of what you need to do next…
We're calling it the
"The American Death Angel Summit"
And it's the only place I'll be covering all the details as this event plays out.
I'll even be posting real-time updates on a private website created by our team as this crisis unfolds over the coming days..
I'll detail things like:
Why this "

Economic Angel of Death

" has the potential to multiply the stock declines we've already seen this year by orders of magnitude...
What you need to do to protect you and your family's wealth.
How professional traders have leveraged market crashes like this to make huge 10,000% returns.
The unique way that I have found that has given people the chance to take home profits of as high as 1,295%...1,620%...and even 2,650% in the years that the markets crashed.
A trade recommendation that could 10X or more in just weeks or months during a market crash, absolutely free.
You can get access to all of that by entering your email below.
Look, you and I both know that there has been something deeply wrong with the financial markets for years now…
And it was only a matter of time before the hammer finally dropped.
Now is not the time to delay or get distracted with stories you are hearing on the news.
Your financial future could depend on it.
That's why it's crucial that you enter your email below…
Once you do, you'll be getting daily briefings from me, and you'll be one of the few Americans who are ready once this crisis hits.
Enter your email for the
undeniable proof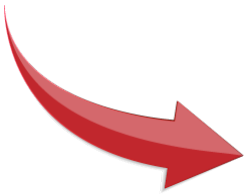 Submitting your email address above automatically registers you for The American Death Angel Summit, but does not obligate you in any way to attend the event. By reserving your spot, you will receive event updates. We will not share your email address with anyone. And you can opt out at any time. Privacy Policy.
Warning: Due to the extreme and controversial nature of this event, a waiver acknowledgement will be requested on the next page for all attendees.